Source: thexboxdomain.net
We haven't done a Developer Interview in about 2 months here on The Xbox Domain so I wanted to make sure the next one we did was EXPLOSIVE. How Explosive? Well let me show you my interview with Joel Breton aka the "International Super Producer". Joel is the lead producer on Bomberman Live and he tackled these Questions that we sent his way.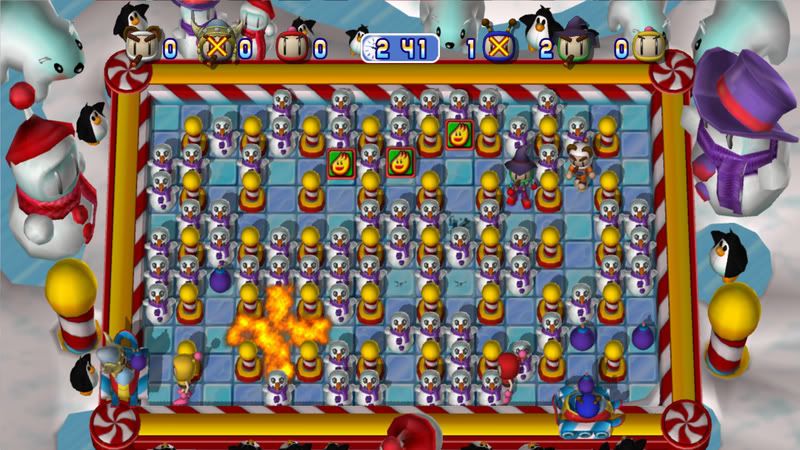 1-How did Bomberman on Xbox Live Arcade come to be? Was it Microsoft who approached Hudson or vice versa?
We think that Bomberman and XBLA were made for each other. After thinking about it for a while, we jumped into full development and planned the best XBLA Bomberman version that we could imagine. We went to Microsoft with the concept and they were very pleased with the concept that we had created. Needless to say, with their approval we were off to the races.
2-Am I correct in saying that Bomberman Live is taking it back to the old school days?
You got that right! We're making this version of Bomberman to please the fans who remember the greatest versions from the series. That means that we have hand-picked the best elements, gimmicks, and modes from the series history and brought them forward to the Hi-Def generation. The formula was simple, keep the gameplay the same, but bring the graphics and sound out of the 16 bit era.
3- Give us all the Multiplayer Details for Bomberman Live, Locally/Online.
You can play with up to 4 people locally and up to 8-players over Live. You can also play with 4 players local against 4 players over Live. That's going to make for some fantastic matches! There are also 20 leaderboards that allow you see how you stack up against the rest of the world over Xbox Live.
4- How will Bomberman Live use the Xbox Live Vision camera?
When you win a game on Xbox Live, you get to display a victory video of you taunting the other players on the results screen. For losers, there will be a snapshot of their faces at the moment that they lost the match. This will make for some really classic shots, as we've seen in our tuning and testing of the game.
5- Give us some details on the character customization
The characters are split into three parts (basically head, face, and body) and there are 24 characters in the game. You can mix and match the three parts from each of the characters which yields a ridiculous number of unique characters (more than 10,000!) So, you'll be able to create your own unique Bomberman and take him online to do battle with tons of other unique Bombermen.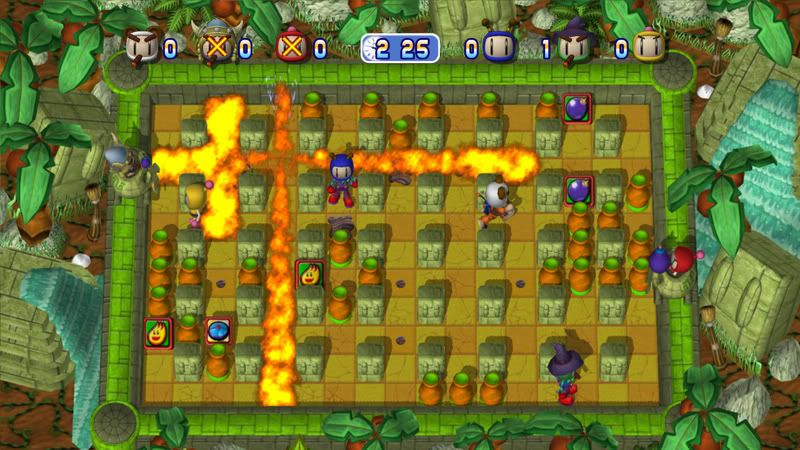 6- Any Plans for Bomberman Live Gamerpics or Themes?
None at this time, but I can't rule it out down the line. Stay tuned and we'll let you know as we finalize our downloadable content plans.
7- When are you planning to release Bomberman Live?
We hope to release the game in July!
8- Is a Price Confirmed for Bomberman Live?
800 points – What a deal!It's a full-fledged game for only $10, not just some rinky-dink port!
9- What does the future hold for Bomberman Live Post Release? Any Downloadable Content?
Yes, we're thinking about releasing several add-on packs. With so much customization to be done in the game, potential add-on packs could contain way more arenas, characters, and game modes for players to enjoy and to customize their matches even further!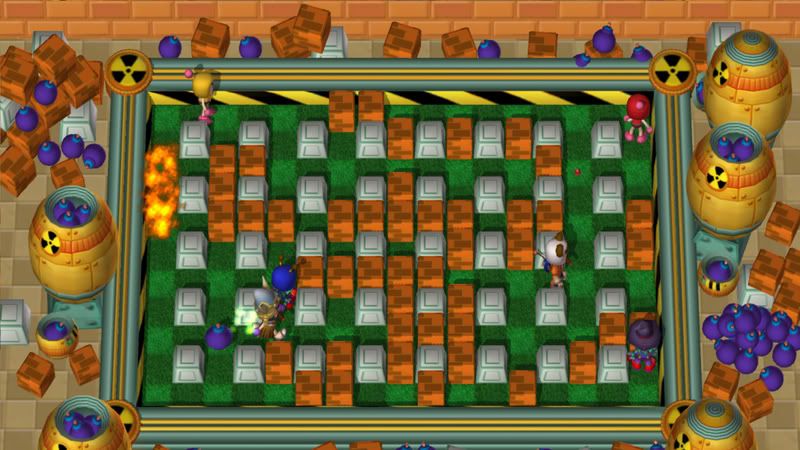 10- Could we Possibly in the future see another Retail version of Bomberman released in stores?
It's possible, but we think that Bomberman Live will be so full of features and fun, that you just won't need another version of Bomberman on the 360 for quite some time.
11-Closing Comments?
Don't Miss Bomberman Live blasting to XBLA this July. If you like classic Bomberman and want to customize your gameplay to Extraordinary levels, then you are going to LOVE Bomberman Live.
Thanks Again to Joel Breton and Hudson's Amar Gavhane and John Lee for setting up the Interview. For more Information on Bomberman Live make sure to head out to the Official Bomberman Live Page.
This Interview was brought to you by The Xbox Domain
-Michael "Thrills Killa" Pacheco-